It's time to start introducing the players, stars and characters who will be at our LET/LETAS tournament. Who can you look forward to? Legions of big names attracted by the well-timed August date and the beautiful Karlštejn course just around the corner from Prague.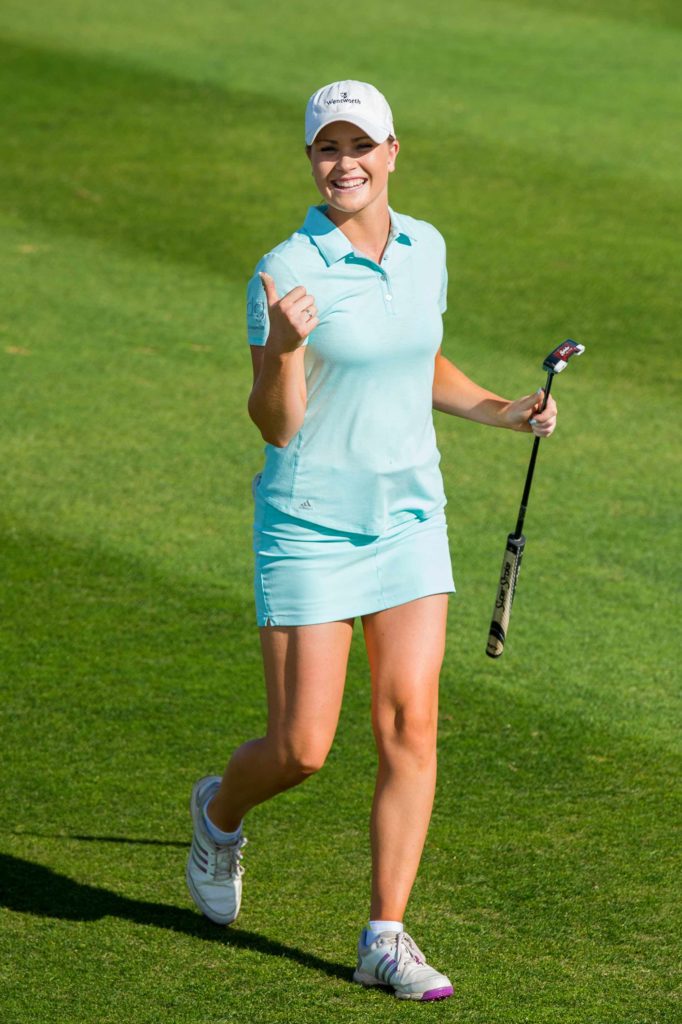 Annabel Dimmock
"Your head is the best club in the bag," says Annabel DIMMOCK, one of the stars of the Tipsport Czech Ladies Open and the winner of the latest tournament, the Jabra Open.
This 22-year-old Londoner represents the famous Wentworth Club and won her first tour event in May. She went professional four years ago, having been the best amateur player in the UK and Ireland.
Esther Henseleit
Twenty-year-old German Esther HENSELEIT has been a sensation this year. She earned her tour card by getting through qualifying school and has notched up very respectable results since the beginning of the year. She won the LET Access Series in Sweden for the first time on Sunday, taking home a cheque for 8,000 euros as she celebrated her greatest triumph in her short career to date. Unbelievably, she needed just 23 putts and 64 shots in the final. The Hamburg native has taken the tour by storm, making the top ten twice in Australia and coming twelfth at the recent Jabra Open. @esther_hen represented Europe in the Junior Ryder Cup and – get this – switched to the professionals with a handicap of +7.1! An all-time record!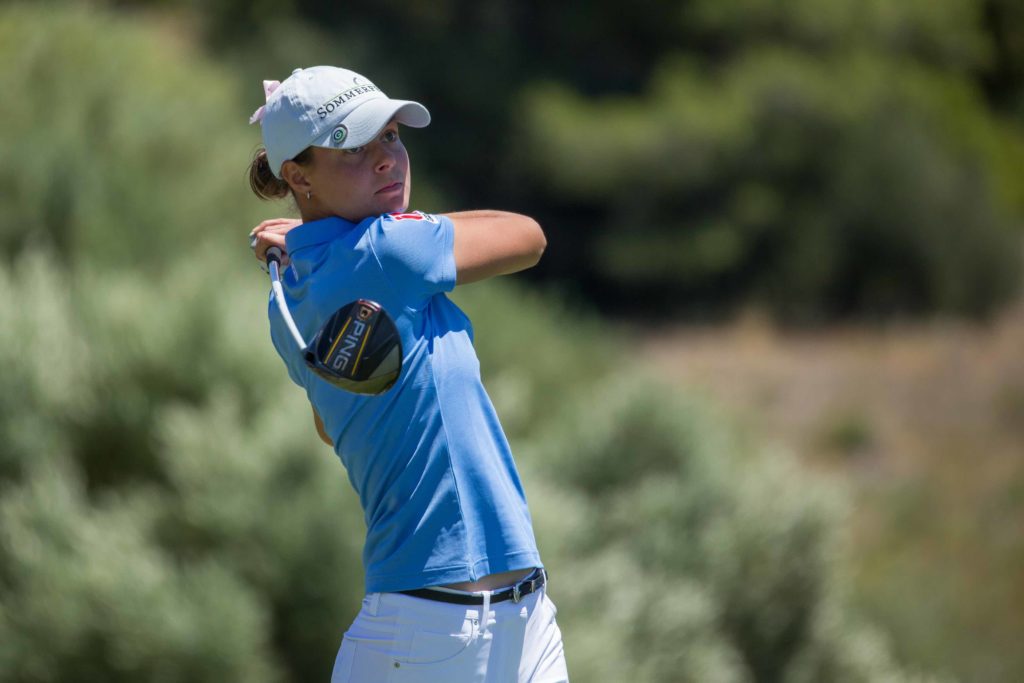 Camilla Lennarth
Five years ago, Camilla LENNARTH won her first and only Ladies European Tour tournament at the Slovak Open in Tále. She has played at several LET tournaments in the Czech Republic, with her boyfriend Kristoffer Broberg, a European Tour professional, caddying for her on one occasion. A graduate of the University of Alabama and a European Team Champion in 2010, she still lives in her native Stockholm. @camillalennarth, full name Anna Camilla Maria, celebrated her 31st birthday in June and plans to put her experience to good use at Karlštejn. You can also find her at www.camillalennarth.com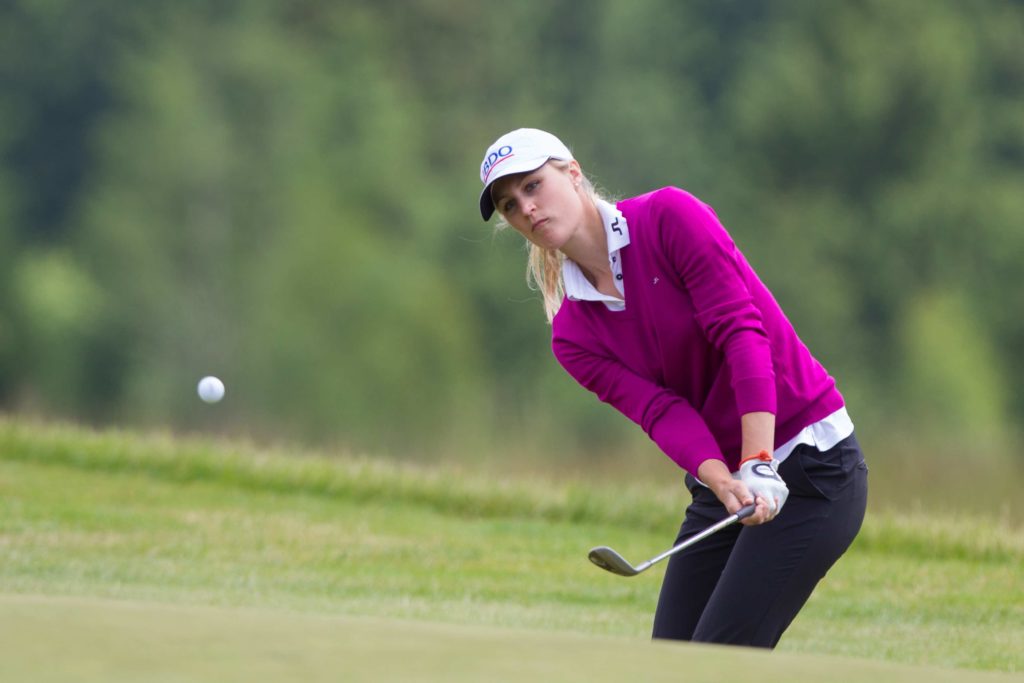 Carly Booth
This former gymnast still turns amazing somersaults on the tee. What Carly BOOTH is best at, though, is playing great golf, a talent that has brought her two wins on the Ladies European Tour – at the Scottish Open (her home tournament) and the Swiss Open. A 27-year-old native of Comrie, she has been playing among professionals for ten years now. Aged 11, she won the adult club championship at Dunblane New and qualified for the tour when she was 17. She has more than 149,000 followers on her Instagram account at @carlyabooth! In 2013, she appeared in the prestigious Body Issue of the US magazine ESPN. Incidentally, her father, a successful wrestler, was a bouncer at the club where The Beatles used to play!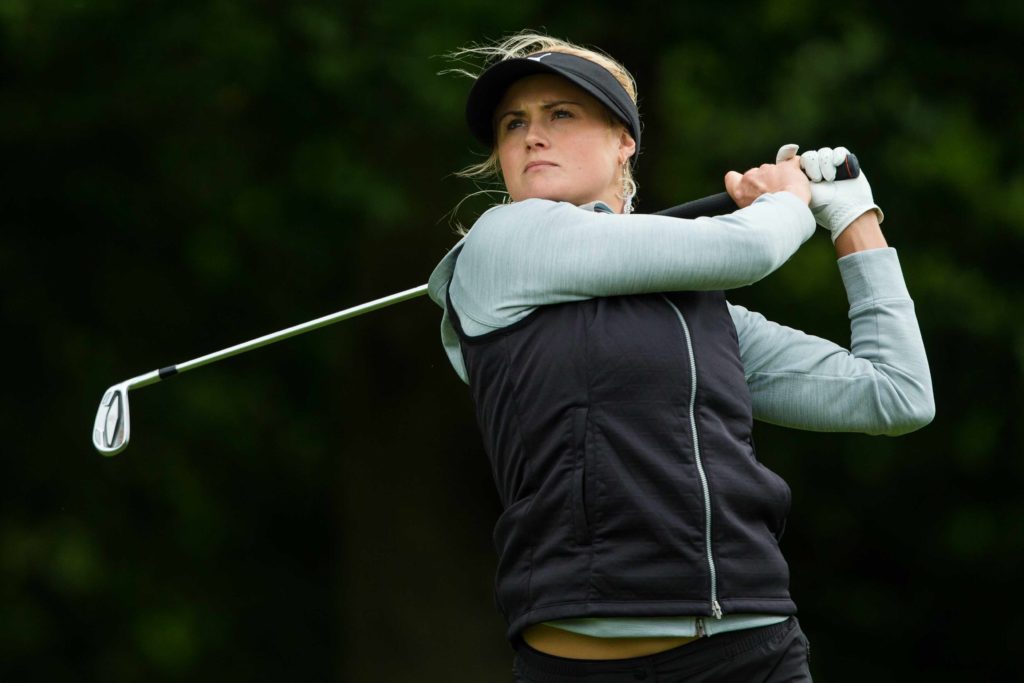 Linda Wessberg
Four-time winner of the Ladies European Tour and LET Access Series. Graduated in Finance and Accounting from Oklahoma State University. European Champion. Participated in the Solheim Cup in Sweden 2007. Also a proud mother. This is how Linda WESSBERG introduces herself on her Instagram account. She was an entrant in the first year of the LET tournament at the Albatross Golf Resort in 2011. She loves football and ice-hockey and has a personal best of 63 shots on the tour. Karlštejn, look forward to @linda_wessberg