The Tipsport Czech Ladies Open at Golf Resort Karlštejn ended in great success for eighteen-year-old amateur Patricie Macková, who finished equal twelfth and also won the award for the best amateur. The overall winner was the Scottish player Carly Booth, the result was decided on the last hole. Four players finished equal second, one shot back.
The final day was also played by another three Czechs—the amateur Tereza Melecká (31st place), the professional Kateřina Vlašínová (43rd) and another amateur, Jana Melichová (54th)—but spectators' attention was clearly drawn by Patricie Macková. Playing at her local club, she confirmed she knows the course well, and today she managed to score repeatedly. At one moment she was at +3 for the day, but three birdies returned her to the TOP 10, which she left after three-putting at the eighteenth.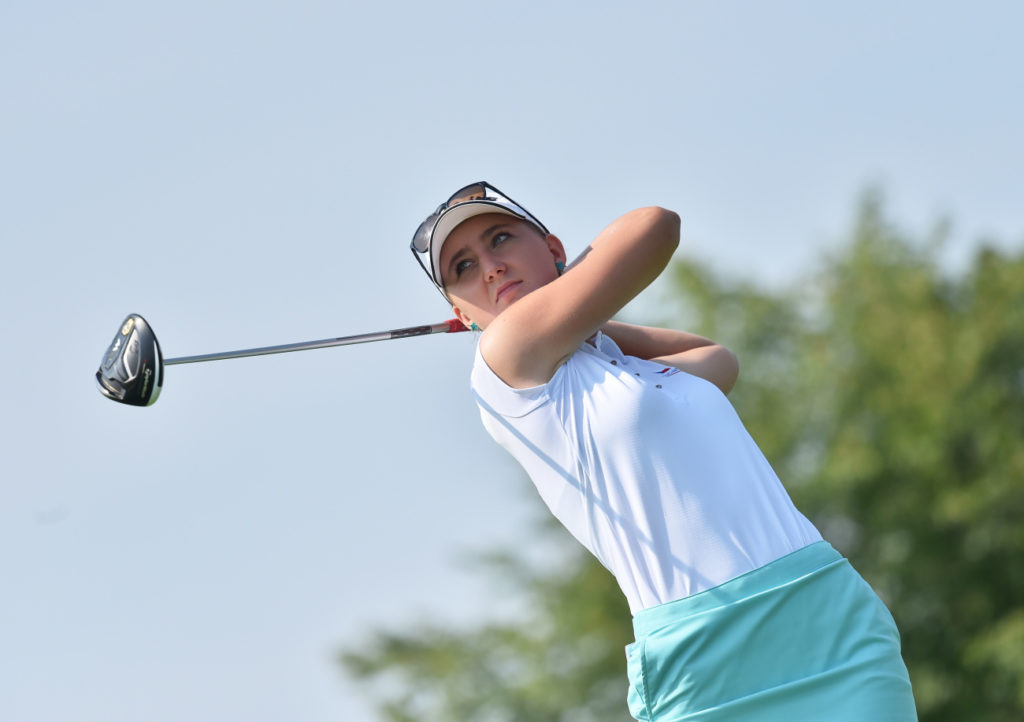 A month ago, Macková won the youth title here, now she was the best amateur and also the best Czech player in the competition. And Czech golf enjoyed its best finish by a lady on the Ladies European Tour after Klára Spilková's title and second place in Morocco.
"I really rate today's finish highly, in the end the result isn't bad at all, I am just disappointed by the bogey at the end," said the talented youth player, who could not believe the condition she found her home course in. "It was a great tournament, I would really like it to be here again in a year," she added regarding the promoter, Luboš Koželuh, who is apparently in negotiations with the management of the Ladies European Tour for the event to be held on the plains opposite the ancient Czech castle in a year's time.
There was a huge battle for the overall victory. Two holes before the end, there were five players on a total score of -8, but then Booth recorded a birdie on the 17th hole and edged into the lead. The Finn Sannu Nuutinen, who won the LETAS tournament in Konopiště three weeks ago, conjured up a chance to equal Booth before the full stand on the last green, but she could not convert the opportunity, whereas the winner sunk a tricky putt for par.
Her reward was a glass trophy and also a cheque for EUR 19,200. "I'm very happy, I won the tournament after a seven-year wait. To be honest, I expected a good result this week, I was in the top 10 at the last tournament. I was looking forward to coming to the Czech Republic after a gap of several years, I played here at the tournaments at Albatross and Dýšina, but the home competition was not that strong then. I'm surprised—there's a lot of very talented players, it's only good for Czech golf," she said, taking her hat off to the domestic enclave at the tournament, of which Macková did best.