Beroun, 4th August 2020 – After a visit of Ladies European Tour Tournament Director, the biggest Czech golf event of the year Tipsport Czech Ladies Open got more specific outlines. Joao Pinto visited the course with par 72 where the three-round game for EUR 200, 000 will be played from 28th to 30th August. Also he designated a set-up, a setting of holes and teeing grounds for a European-level tournament.

"I cannot be more excited," said Joao Pinto at press conference in Beroun Golf Club. "The course will be a mix of dramatic challenges and scoring holes. It is going to be the first Continental tournament after the pandemic break and I believe that thanks to the enthusiasm of the organisers it will be a successful comeback of player elite of the Continent."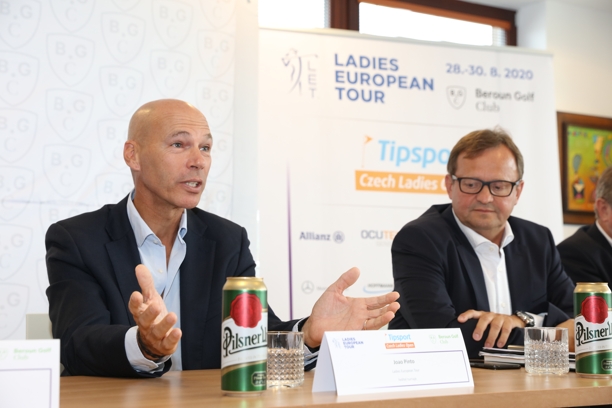 The tournament promoter Luboš Koželuh thanked for the support of all key partners, betting agency Tipsport, Beroun Golf Club and Ladies European Tour. "There was a long time when it wasn't certain if the tournament would be possible to be arranged and we are still dealing with details related to the new situation. But we are already sure that everything will be perfect," said the entrepreneur.
Lubomír Ježek, Media and Sponsoring Manager in Tipsport one more time declared support of the tournament and Czech golf in general. "Next to tennis WTA tournament, this is our biggest event of the year. The event went well last year and it makes even more sense to us that it was moved to Beroun where our company is seated," stated Lubomír Ježek along with the fact that Tipsport will set betting quotations. The players will also compete for a Hole-in-One bonus EUR 10 000 bonus at hole number six.
"Each our event pushes us higher and in the case of Ladies European Tour it will be an extraordinary occasion," says Beroun Golf Club President Vojtěch Matějček.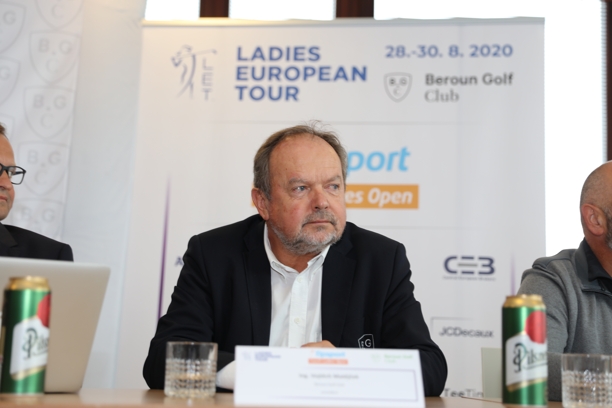 The players may expect a course of 5 703 metres in length played mostly from yellow and also white teeing grounds. The greens will be ready at the speed of 10,5 feet. For all participants there are strict health precautions from the LET with a recommendation to stay in a tournament "bubble" between the official hotel and the course and also the transportation to be managed by private or rent cars. There will be a continuous covid-19 testing as well.
Czech representants should have approximately ten starting positions from invitations. From the professionals it would be Kateřina Vlašínová, Šideri Váňová, Lucie Hinnerová, Eva Koželuhová and Kristýna Napoleaová. From the amateurs there are confirmed Sára Kousková, Tereza Melecká and Tereza Koželuhová. Remaining four positions have four or five candidates. Furthermore the participation of some foreign stars is still open.
The spectators will be allowed to Tipsport Czech Ladies for symbolic CZK 100 per day including parking fee. Live stream from the last two tournament rounds will be broadcast by Česká televize in several two-hour blocks.